"All the chores, none of the fun"
You manage a small stable and have to please the horses as well as the riders.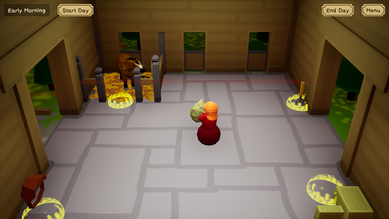 Take care of your horse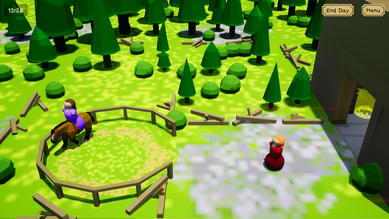 Let people ride your horses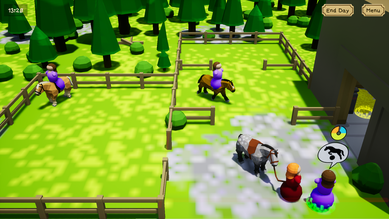 Manage a busy place
Even if it sometimes gets a little hectic, make sure to take good care of your horses! It's management only, you can't ride yourself.
Download
The game is currently only available for Windows.
Download Spruce Stables for PC here
Game Dev and Background
I wanted to familiarise myself with Unreal, so I searched for a small project idea where I could try something new. I also wanted to learn some basics of animation and brush up my 3D-modelling skills. Add some horses et voila: Spruce Stables was born. It's not very pretty, it's not very big, but I think for my first time ever working with Unreal Engine and making my first proper animations, it turned out quite ok.